Automatic hot melt dispenser Medical wrist glue
作者:点胶机厂家 日期:2021-06-17 10:16 浏览:
  Medical equipment production also often uses automatic dispensing machine, for example: medical wrist, it is necessary to apply glue to hot-melt dispensing machine. Material: plastic + sticky strip, stick the sticky strip on the plastic to avoid shedding. In order to make it easy to wear off, use sticky strip, which can stick firmly to the palm. At present, the problem is glue bonding, and glue is still being tested.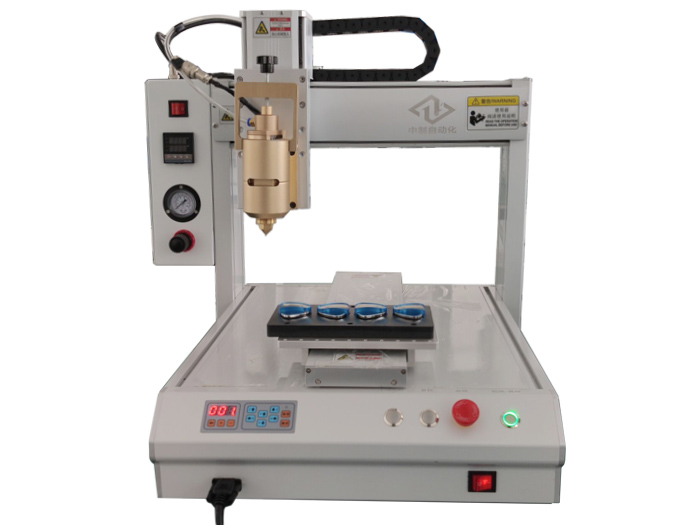 Hot melt glue is used because it is environmentally friendly, non-toxic, harmless, non-polluting, high temperature resistant and anti-corrosive, so many manufacturers in the industry will give priority to hot melt glue, especially in the medical industry. If you use fast-drying glue, silicone, yellow glue, etc., it is easy to cause injury to human body, which is completely harmful to the use of products.
  Customers have tested the effect about 10 times in our company. Finally, they improved the composition of hot melt in Beijing glue factory and last test. Finally, they finished the requirement of wrist glue effect. Every product needs to pass the weight test. It needs to crack continuously in half an hour under 300g weight to pass the test. The requirement is very strict. Every step can not be a problem.Otherwise, they are all bad products, and ultimately they will not be responsible for the task of dispensing.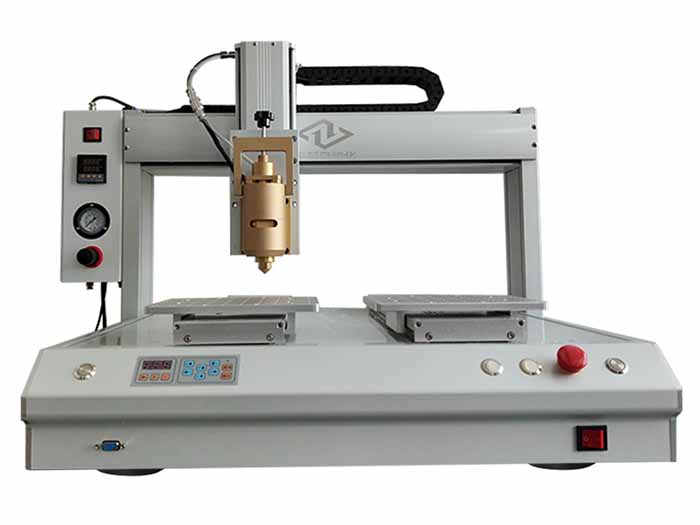 It is necessary to apply a circular arc shape to the medical wrist and make the tool into a side-lying way so as to place the spot rubberized better, but it is not good to point rubberized products into side doors, and the fully automatic hot melt glue dispenser is not suitable to use the R-axis, which is heavy and can be withstanded by using Z-axis alone. It is not easy to control by using the rotating axis, has low precision and will deteriorate the effect.
  Fully automatic hot melt dispenser uses programs developed independently, with mosaic programs, there are program templates, just need to set the path of dispensing glue in the indicator, the operation is very simple and easy to control. After several tests by customers here, they already know something about the machine, and the operation is also a special teaching.It can be learned in one hour.